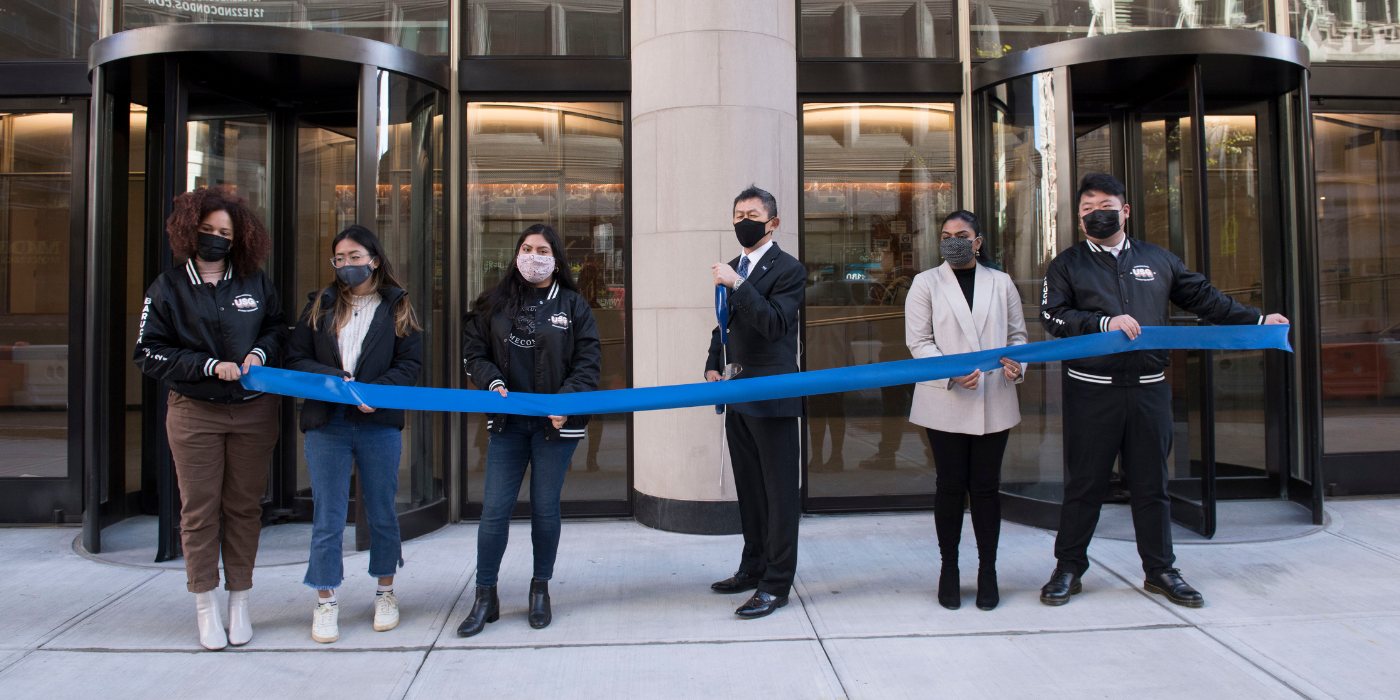 Ribbon Cutting: More than 350 friends and champions of Baruch College joined a virtual ribbon-cutting ceremony to recognize the completion of Phase 1a renovations of the historic Lawrence and Eris Field Building at 17 Lexington Avenue. Over the course of four years with more than $100 million of support, the Field Building underwent a transformation resulting in a grand new glass-fronted, ADA-accessible entrance, upgraded elevators, and modernized infrastructure. Read more and watch the video >
Black History Month: Baruch College is celebrating Black History Month with a series of events hosted in part by Student Affairs and the Department of Black and Latino Studies. We also encourage you to view this video about Robert C. Weaver, the first president of Baruch College and the first African American member of a U.S. Presidential Cabinet.
DACA Dreamer, Healthcare Hero: Last year, hospital administrator JC Alejaldre (EMBA '18) had to lead a massive team of doctors, staff, and hospital leadership to quickly operationalize Covid-19 tents. He was simultaneously fighting another, more personal, battle: renewing his Deferred Action for Childhood Arrivals (DACA) status. Read more >
Baruch Media Network: Calling all media and entertainment professionals! The Office of Alumni Relations and Volunteer Engagement invites you to join the new Baruch Media Network for alumni working across television, film, radio, newspapers, and digital media. Read more >
Diplomatic News: Hermanoschy Bernard ('19) was named a 2021 Charles B. Rangel Fellowship recipient. Upon successful completion of the two-year program, he will become a U.S. diplomat in summer 2023 and will achieve his dream of working in the Foreign Service of the U.S. Department of State. Read more >
Community Outreach: Angelo Cabrera (MPA '13), a researcher and community outreach specialist at Baruch's Marxe School of Public and International Affairs, discusses the nonprofit he co-founded, Masa, which serves the undocumented and new immigrant community, and how his work was documented in a recent book. Read more >
Don't Stop the Music: The pandemic may have forced the NY Philharmonic to cancel live performances through June 2021, but this doesn't mean the music stopped. In this upcoming webinar, Deborah Borda, president and CEO, and Peter May, co-chairman, will chat with Larry Zicklin ('57) about the effects of the pandemic, how their organization responded, and its outlook. RSVP >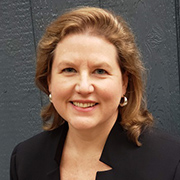 Message from the Director of Alumni Relations and Volunteer Engagement
Dear FIRSTNAME:
Valentine's Day is coming up, and we would love to know: Did you meet your sweetheart when you were a student at Baruch? Share a photo and your story with us on Instagram and tag us (@Baruch_Alumni) or post on our Facebook page.
Meanwhile, Lunar New Year is tomorrow, and Baruch's Asian Heritage Alumni Network is hosting a Lunar New Year Celebration and Professional Networking Event on Thursday, February 18, for alumni and students. Please join us for some student-led presentations on the history of select Lunar New Year celebrations, followed by industry breakout rooms dedicated to real estate, finance, accounting, and consulting.
February is also Black History Month, and the Robert C. Weaver Society: Baruch's Black Alumni Network is hosting a joint event with Baruch's Black Male Initiative on February 17, Walking in My Shoes Part II: A Conversation with Black Sons & Fathers.
We also are very excited to present a conversation on Wednesday, March 3 with the Honorable Rolando T. Acosta, Presiding Justice of the New York State Supreme Court, Appellate Division. Max Berger ('68), founding and senior partner of Bernstein, Litowitz, Berger & Grossmann LLP and generous supporter of the Max Berger Pre-Law Program at Baruch College will serve as the program moderator.
We wish everyone continued resilience and good cheer during these challenging times. We in Alumni Relations want you all to be our Valentine!
Baruch College Office of Alumni Relations and Volunteer Engagement
17 Lexington Avenue @ 23rd St. • New York, NY 10010 • 646-660-6097

Unsubscribe