Baruch Asian Heritage Alumni Network Anti-Asian Racism: Past, Present and Change for an Inclusive Future
Zoom
Join the Baruch Asian Heritage Alumni Network for a discussion among distinguished expert panelists on issues related to historic and recent anti-Asian racism and violence, and how collectively we can strive to change this behavior and mindset in the future
Lin Shen MS '12
Senior Accountant, SEC Reporting, Assurant, Inc.
Lin Shen is a Certified Public Accountant with over 6 years' experience in financial reporting, financial analysis, investor relations, transaction support and external audits. Since 2018, he has been a Senior Accountant, SEC Reporting at Assurant, Inc., a global provider of risk management products and services in their NYC headquarters. He began his career as a Senior Audit Associate (Insurance and Banking) at KPMG.
Frank Wu
President of Queens College, Queens College
Frank H. Wu serves as the eleventh President of Queens College. In 2021, he announced the creation of both a new Business School and a new Arts School on the campus enrolling approximately 20,000 students, with almost 600 full-time faculty members. Prior to joining the City University of New York (CUNY) system, Frank served as Chancellor & Dean, and then William L. Prosser Distinguished Professor at University of California Hastings College of the Law in San Francisco. Frank is dedicated to civic engagement and civil rights. He was appointed by the Obama administration to its National Advisory Committee on Institutional Quality and Integrity (NACIQI) and by the Defense Department to the Military Leadership Diversity Commission. He was a Trustee of Gallaudet University and then Deep Springs College. For his advocacy work, he received the John Hope Franklin Award in 2020. Frank is the author of Yellow: Race in America Beyond Black and White, which was immediately reprinted in its hardcover edition, and co-author of Race, Rights and Reparation: Law and the Japanese American Internment, which received the single greatest grant from the Civil Liberties Public Education Fund.
Angie Beeman
Associate Professor, Marxe School of Public and International Affairs
Angie Beeman is an Associate Professor in the Marxe School of Public and International Affairs and Affiliate Faculty with Black and Latino Studies at Baruch College. Dr. Beeman's research examines the evolution of racism and how this process affects institutional practices, identities, and interracial organizing. Her work has addressed how organizations can build more equitable environments as well as the challenges diversity, equity, and inclusion initiatives pose for faculty of color. Her forthcoming book, "Liberal White Supremacy: How Progressives Silence Racial and Class Oppression" analyzes differences between liberal and radical organizing and critiques popular conceptualizations of contemporary racism and intersectionality.
Charlotte Brooks
Professor of History, Weissman School of Arts and Sciences, Baruch College
The former chair of the Baruch College Program in Asian and Asian American Studies, Charlotte Brooks is a historian of the twentieth-century United States, republican China, US-China relations, and Asian American history. Her books include American Exodus: Second-Generation Chinese Americans in China, 1901-1949 (2019), Between Mao and McCarthy: Chinese American Politics in the Cold War Years (2015), and Alien Neighbors, Foreign Friends: Asian Americans, Housing, and the Transformation of Urban California (2009).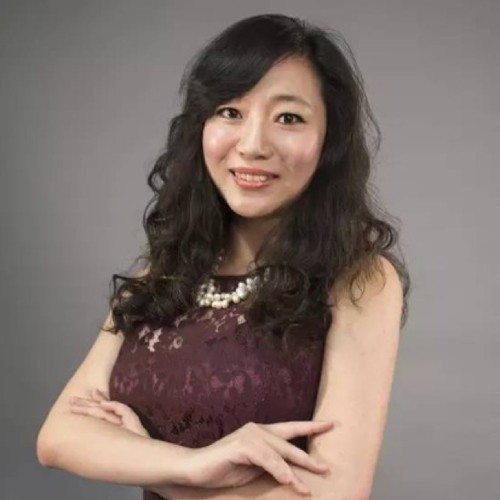 Danye (Denise) Wang
Cofounder of UniCareer, Founder and Managing Partner of UniGlobe Capital
Danye Wang is the Co-founder of UniCareer, a leading education technology platform for international talents. She is also the Founder and Managing Partner at UniGlobe Capital, and advises Family Offices and Institutional Investor Consultants including Beryl Consulting Group.
Before starting her own companies, Ms. Wang was the Vice President and Senior Relationship Manager with Institutional Client Business at BlackRock. She covered the multi-billion dollar relationships with sovereign wealth funds, central banks, pension funds, insurance companies and endowments across BlackRock's product spectrum. In 2013, Ms. Wang launched BlackRock Educational Academy, a multi-module "best-in-class" training program dedicated to top institutional investors across the Asia Pacific, EMEA, Latin America, and US/Canada. More than 1200 institutional investors have joined the Academy since. From 2009 - 2011, Ms. Wang also served on multiple short-term assignments in Hong Kong, China, Singapore, and Japan where she led a series of high-profile client engagements. Ms. Wang earned a BA degree in Economics from Yale University, and currently serves on the Committee of Asian Association of Alternative Investment Professionals and the Global Investment Committee as part of CFA Institute NY.